How To Plan Outdoor Kitchen?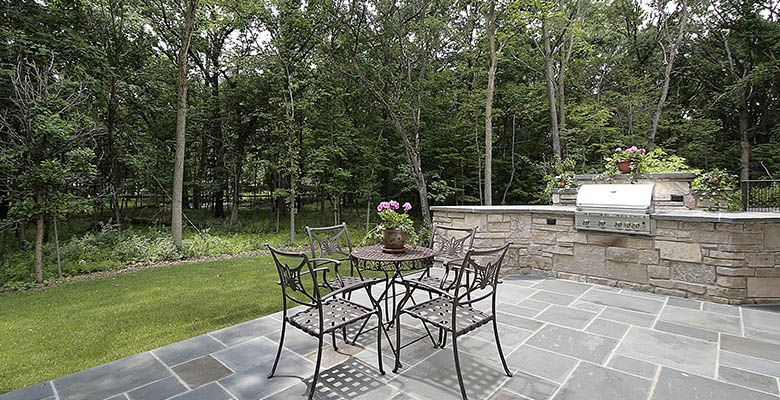 Follow below on how to plan and set up an outdoor kitchen by granite installers.
Thing to know about outdoor kitchen countertops
Extension of Space
First of all, granite installers would always look for space where you are planning to set your outdoor kitchen as it requires a good enough space to be built. You might need to extend your living area space or your backyard space so you can cover all necessary options of kitchen required in an outdoor kitchen.
Also, make sure you have a shaded area as well which can be designated for sitting purpose during hot summer months or a very cold night. You can set an umbrella with a round table and few chairs or you can install a shade at one corner and arrange chairs and table there. In both cases, you will have to make sure to have a big enough space to cater all these requirements.
Select Materials for Kitchen Countertops
It is one of the most difficult task of planning an outdoor kitchen as you have to consider a number of factors when selecting a countertop material. You can take help from granite countertop companies as they are professional enough to recommend you a suitable material for your requirements under your budget. However, you can do that yourself as well if you know what the important priorities are for you like budget, style, environment and seasonal requirements and etc. You should also consider luxury factor that goes nice and beautiful with other décor of your outdoor space as well.
Plan Your Kitchen Layout
Now when you are done with extending space and choosing materials for your kitchen countertops, next step is to layout the kitchen in that space keeping all your necessities in the view. You must take help from granite installers in making the layout for your kitchen as they must know the critical points of installation better than you.
They can also guide you for the shape of your kitchen as well as keeping different things at which place is also better understood by them. For instance, placement of kitchen appliances or where to keep gas stove and the refrigerator. These are key points which must be considered while planning an outdoor kitchen.
Look for Required Utilities
Make sure you have proper gas connection on site where you are planning the gas stove placement. Check if you have proper arrangement for lights which will be required once your kitchen is ready to use. Check you have running taps with no problem of water shortage and check all other tiny little requirements that you encounter with in your indoor kitchen. Granite countertop companies can guide you better about such utilities which are very basic yet many people got them slipped of their minds.
Keep Required Appliances for an Outdoor Kitchen
Now when you have decided where to put stove and where to keep the refrigerator, it's time to get the appliances as per the desired size and plan. For instance, if you have kept a slab area for stove then you can't just get a baking oven along with stove. Such small things must be discussed with granite installers as they can better suggest you to buy the things which are very necessary and made as per your required kitchen style. With their help, you can also go for built-in refrigerators or built-in kegerators while you should also get grills and smokers like stuff to keep your outdoor kitchen fully functional.
Use Some Fancy Lights
Outdoor kitchens look great with some fancy lights hanging in the roof or styled with pillars. They give a royal look to the décor which looks amazingly beautiful especially in cold winter night. You can click some beautiful pictures in your kitchen or arrange a party with your friends and family.
Buy the Stylish Kitchen Accessories
Another very hectic yet amazing experience is off buying kitchen accessories like sinks, stylish taps, piping for kitchen and all. Of course you will again need a help of granite countertop companies reston va to select the ones which best suits your overall décor of the kitchen. This will help you choose the materials and designs that goes really well with other stuff in your kitchen like the appliances, cabinets and the total exterior décor.