Top reasons why home additions will provide you value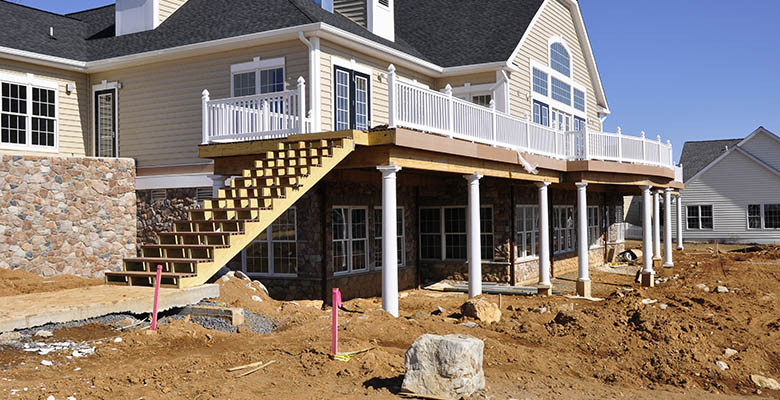 Without a doubt, building a home addition transforms your house. It is one of the most practical and flexible ways of improving the look of your house. Whether you are considering adding an apartment or a simple expansion of a room, a good home addition design will provide you with great value.
There are many reasons why you may want to get a home addition. Though, some people wonder whether home additions are a good option for their house? In this article, we discuss all the top reasons.
Main reasons why home additions will give you value
Let us take a quick look at some of the main reasons.
Help construct the house of your dreams
Chances are that when you first bought your house, it was not that perfect. However, most people are low on a budget after spending a significant chunk of their savings on buying a new house. However, once you have some spare budget, you can consider getting home additions. This way, you can transform your house into something that you always wanted.
For instance, you can add more bedrooms or renovate your existing one. Similarly, you can renovate the kitchen or perhaps, expand it. But remember that whatever you do, you must follow the local building code and regulations. You can get more information about this by contacting the relevant authorities in your area.
Increase your space
Another reason why you might want to build a home addition is that it will increase your living space. So, if you are inviting friends or family members to your home, increasing your space is going to pay off a lot. Similarly, an increase in space will also allow you to host visitors.
Increasing your living space can help you in more ways than one. Yes, it is a great idea to increase space for guests. But what if your family is growing? For instance, if your children are moving in back with you or you are expecting a baby, more space will be necessary. So, a home addition can also help in this case.
Put the additional space on rent
Your family might not need extra space. However, by building an extra space, you can rent it out or find a paying guest. This will help you with some additional income on the side. By investing in a home addition today, you can get a greater amount of income later down the line.
Better than moving
Relocating is messy and expensive. In the space price, you might be able to get a good expansion. If you have no other reason to relocate, then we suggest you consider getting a home addition. This will remove the problem of having less space at a much better cost.
Increase the value of the house
Last but not the least, a home addition can significantly increase the current value of your house. Remember that not all types of home additions will significantly enhance the value of your house. So, you must do some research beforehand. In this case, it would be better if you get additions that have the highest demand. So, in the future, if you plan on selling your home, you will get great returns.
Conclusion
Before committing to the process of building a home addition, make sure you understand the entire process. Home addition building is a lengthy process and might take anywhere from several days to a month or two. Sometimes, it takes longer. So, makes sure you know what you are getting into.
With that, it is also important to only deal with the best home addition companies DC. This way, you can get great and accurate quotes along with a professional service.