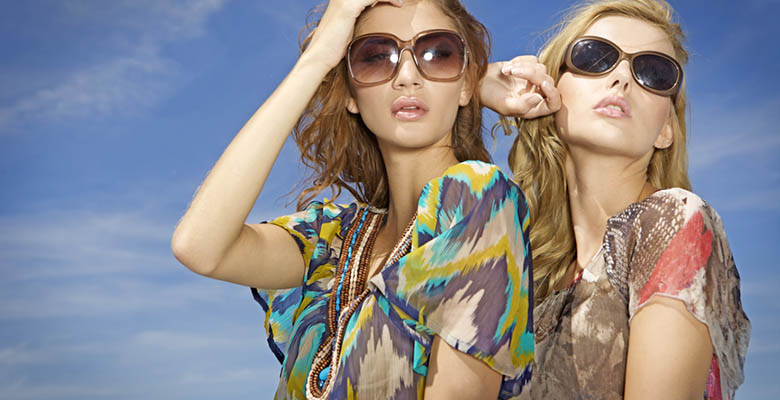 Well, definitely the heat is on and everybody's excited to enjoy summer. And so does your hairstyle. Just because it's brewing hot outside all you have to do is tie your hair up? Of course not, that traditional ponytail will never go out of style, but dear, there are more hairstyles that you can do to your hair this summer season.
Be Your Own Stylist
Although you can always go to your favorite salon and ask their top-rated hair stylist to create your summer do, it's still best to be your very own crowning glory's artist.
Here are some hairstyles that you can do on your own and still be fashionably trendy under the heat of the sun.
Pick Your Own Style
The nicest thing about doing your own hairstyle and choosing what you wanted for your dos is taking responsibility and being confident about it. Take this as your training ground to being the best version of yourself. Since "change" is the only permanent thing in this world, why not apply it to your everyday hairstyle and be trendy this season.
Let's begin.
The Old School Bands
So maybe the last time you've worn headbands were during your middle school where your mom gets to choose the style and color for you. But this time, it's your call. This simple yet trendy hair piece wanted to make a statement this 2018. No matter what your hair length is, this hair accessory will match your outfit as it keeps your hair away exposing your fresh sun-kissed face.
Make Way for the Waves
If you have a semi-straight, bouncy hair that looks messy every time you wake up that alone can be your hairstyle! You heard it right, girl. Don't need to style it so much, instead, with the use of your hair straightener enhance those waves from mid to tips, give it a bit more messier look, and you're good to go.
Perms of the 80's
This may seem to be your mother's hairstyle during her teenage years and will be yours too. If you're born with natural curls or perms, lucky you! But for girls out there who wanted to achieve those bouncy kinks, grab your curling iron and create your desirable perms. You'll definitely be a stylish head turner with that.
The Timeless Pony
Ponytails are ageless hairdos and it has also gone thru different hair styling techniques too. This time you gotta give it your own way of wearing it. One way is by brushing it really high above your head's pony section. Giving you a sexy, clean-tight, sporty look perfect for this sunny season. The other way is by accessorizing it. Using a ribbon of your choice, give it a little playful twist by intertwining them like a braided-style look. The longer the hair, the better. This goes well on different occasions too!
The Fearless Bangs
Bangs come and go in the hair fashion industry. And this summer, it just wants to make a statement.  You will never go wrong with bangs. It's a diversion for every woman who wanted to try a new, exciting look instead of getting a haircut. But if you don't want to really get bangs and just wanted a little twisting look for that day, try faking it. This is no fake news ladies. All you have to do is to flip over a portion of your hair coming from the back section of your head. You can either use bobby pins to hold them or do the rest up forming a bun or knot. Use your straightener to give your "bangs" a much straighter texture.
Just Clip It!
For some who don't want to go much of the extra mile to style their hair, hair clips are there to the rescue. Indeed, the clips are still a stylish hair thing until this 2018. If you have short or long hair, you can just partition your hair, whether at the center or sides and then use your cute hair clips or pins to hold them right where you wanted your hair to be. Less time and less effort make total sense sometimes.
These are just some of the everyday summer hairstyles that you can try. You can even discover new dos on your own. But if you wanted a professional touch, you can always hit the top-rated hair salons in your area to help you with the hairdo that you wanted plus give you tips on how to properly take care of your crowning glory this summer.