Tent Rental – An Easy Way to Impress Your Guests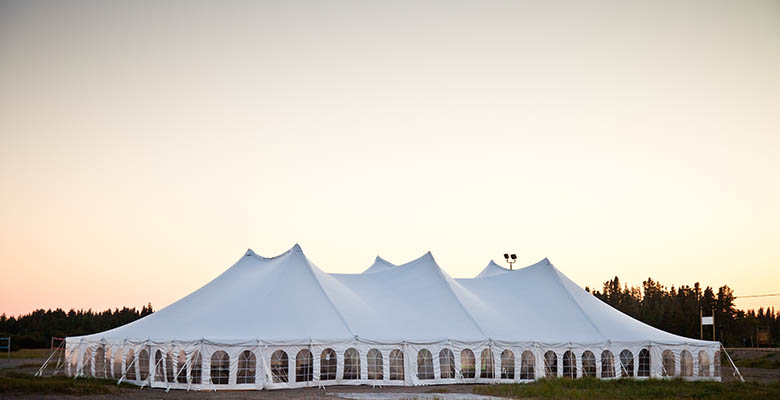 Considering tent rentals are one of the best kinds of temporary shelter for any type of outdoor events and occasion, because this is quite inexpensive way than renting a space. If you hire any reputed tent rental company, you can get variety of tents in different design and style. A reputed company also thinks about their reputation, so they always try to provide sturdy tent which cannot be damaged in water or wind easily.
Whether, if it is wedding ceremony, and then you can decide renting a fully decorated colorful tent. Or if it is a fair or any concert, then you can rent a party tent. Generally, most of the good tent rental offers the tent made with durable materials, some are made with walls which can offer walls and add more glamour and style to your event.
Great Reasons Why You Should Rent
Create Space
A tent is one of the unique ways to designate space and make edges where none existed before. Tents, offered by the tent rental company come in distinctive size, so you can easily create space according to your needs. .
Blank Canvas
One of the best things to use tents as the venue of your event is that you can really be creative whether you decorate your party. You will start decorate or designing with a complete blank canvas.
Flexibility
Using tent as the venue of your event is one of the flexible option. As tents come with different size, style and design. So you can rent the tents according to the number of guest that you will accommodate your guest properly. Small tent is ideal for backyard party, however wedding party and corporate party needs large tent.
Privacy
Organizing a party of event in a tent allows you and your guests to be able enjoy the event and party in privacy. No matter how many onlookers there are, you won't notice any of them, because you are just behind the walls of the tent and enjoy your private party.
Shelter from the Elements
Whether it is winter season or hot summer month, tent is able to protect you from these elements. Being under the tent in the summer month enables you to stay much cooler. Some of the corporate tent rentals allow you to enjoy the surrounding environment during the party time by providing canopy top without any walls. At the same time, tenting with walls as well as heaters also allows you to stay warm in the winter season.