Hair Salon – A Beauty Business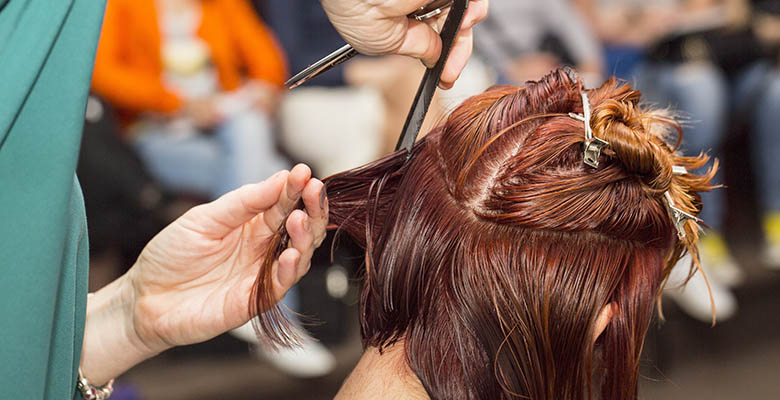 The hair salons and cosmetics business are a fast-growing industry due to the tremendous demand for beauty products and professional beauty agents who define someone's personal appearance more detailed and attractive. It is very evident that this industry would produce a high profit and continue to expand because it is a service provided to most people who wanted to look good and feel good about themselves. Imagine without beauty parlors or salons, most of us would probably be baffled at how to fix, style, and maintain our own hair and would end up having messy hair every single day. Imagine when attending events such as graduation, debut, prom night and wedding without a presentable styled hair a lot of women would most likely look like a walking piece of mess, right? That is why it is inevitable for some to desire to look gorgeous, and for those conscious with their appearances, they became more anxious about what they can do in order to look prepped up.
So we really have to thank hair stylists and hair salon owners for their existence and for the services they are offering to anyone who needs it.
What does it take to manage a hair salon?
There are only a few requirements to manage a hair salon. Here's what you need:
A Good Establishment
Of course, since it's a hair salon, it is advisable that the site of your establishment is within a City to attract more potential customers and increase your chances of having a successful salon business. Actually, all business owners must have this idea atop in their list, especially if their business offer services.
Trained Stylist
You wouldn't want to run a hair salon without training a hair stylist and employees, right? As a business entrepreneur, you wanted to satisfy your customers with the best services your business can offer, that is why your goal is to have the best-trained stylist for your salon to be able to do the magic. Although there is some vocational course in cosmetology and styling, some are gaining knowledge from actual training and demonstrations. For instance, in a salon there is an apprenticeship among Senior Stylist and those who wanted to become in that position is required to assist any senior stylist to study and gain the knowledge and techniques in proper and professional hair styling.
Styling Tools and Paraphernalia's
It is a must that a salon should have a complete styling equipment kit. Tools that include hair brushes, hair dryer, flat iron, curling iron, hard hat salon dryer, hairpins, and scissors and a lot more hair styling essentials. So if you are decided to run a hair-centered and styling business, these toys should be present and not just the ordinary ones, you should invest in the safest and reliable tools. Remember that each of these has different functions to style different types of hair. Having an incomplete set of hair styling and maintenance gear and hair treatment solutions, your salon business will not run the way you're expecting it to be.
Business Minded Manager/ Stylist
By all means, it is expected that all salon owners should be business minded, and committed to the progress of the business. Positive thinking is the key to this type of business because you can't hide the fact that there are some demanding customers whose expectations are beyond what your business can offer when it comes to their preferred looks, so in order to prevent any possible misunderstanding using positive approach is what every member of your salon should practice.
Who are the people behind the success of a hair salon?
Well, a majority of those who owns and manages a hair-centered business are women and members of the LGBTQ community. One reason behind this according to a study is the fact that they are more keen on details and are much interested when it comes to this kind of profession. They really invest their time and effort to learn the different techniques, concept, and skills in hair styling and aims that one day they will manage a salon. Not only do they love their job, but also the outcome of their hard work creates a permanent effect on their customers because they were able to regain their self-esteem back.
Although, just like the top rated hair salons Potomac, many other hair shops and salons around the globe are also joining various hair styling competitions and seminars to not only gain fame or popularity but to showcase what their talented professional stylist can do out of their talent and compassion.