Selecting a summer basketball camp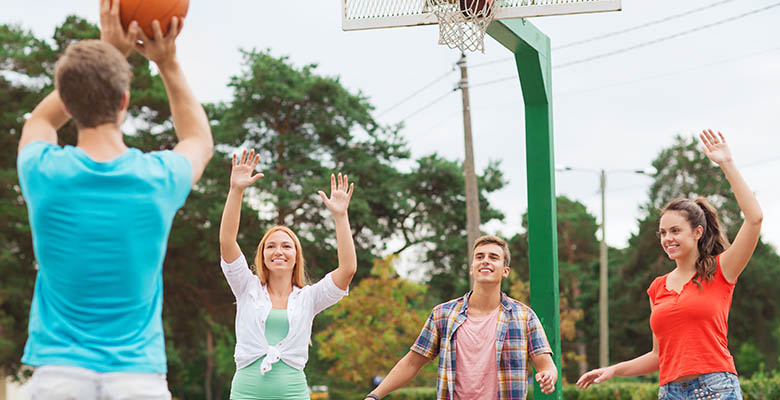 Summer is the perfect time to enhance your basketball skills. You can utilize this off season to work on your weak zones. To see better results in your gaming skills you should join summer basketball camp.
What are basketball camps for?
If you love playing basketball, then you surely know the importance of basketball training. You can get quality training in the basketball camp. These camps not just let you utilize the offseason to improvise your game but they also let you meet new people, give exposure, teaches all nitty-gritty of the basketball. The basketball lessons you learn under the guidance of professional coach will stay with you lifelong.
There are many kinds of basketball camps for newbies as well as for experienced players; you can join whatever type of camp you like. But in order to seek the right basketball training, selecting a good basketball camp is very important.
Finding a good basketball camp!
The main question that arises while choosing a basketball camp is what camp is perfect for you? To get you out of this dilemma here are tips that will help you in selecting a camp that is perfect for your basketball skills, financial situation and desires.
#Tip 1: Take referrals: Have a talk with other basketball players who have attended the camps. Ask them was the camp fun, how many skills they worked on, how were the basketball coaches and every other thing that you think you should know about the camp.
#Tip 2: Find a local camp: Attending a high profile basketball camp that offers video analysis, overnight camps, classroom lessons and expert skill instructions can be a great idea but it might not be affordable.
However, you don't need to worry there are plenty of local day times basketball camps where professional basketball coaches provide training. You can find such local camp around you. If you will spend a little more time in researching and inquiring about the camp, you will easily find a local basketball camp.
Hope these tips work and help you in finding a good local basketball camp. Good luck with the search!