Do and don'ts while designing your pool landscape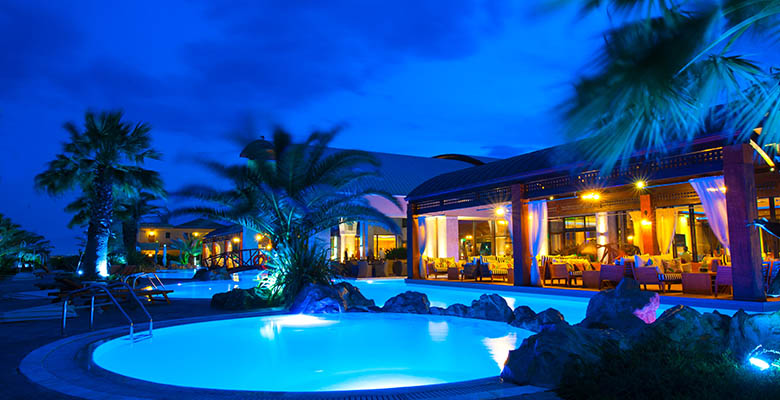 Pool landscape is very import to bring out the overall look of your backyard. A well designed landscape adds more beauty to the area as well as the surroundings. But for pool construction, there are some do's and don'ts that you need to keep in mind.
Redesigning your pool area…
Nothing can transform the outdoor area of your house, the way a beautiful pool landscape can. You can turn your normal pool into one of the best feature of your house. Altering the look of your pool area is not as easy as placing a few plants here and there. If you follow these simple dos and don'ts for landscaping pool area, then you can have a magical outdoor pool area in only time span of a few weeks.
A few dos and don'ts for pool landscaping
Do's
#1: Plants for privacy: No one wants their neighbors sneaking around, while they are spending quality time with the family. To prevent others from invading your privacy you can use plants instead of privacy fencing. As the plants will provide privacy to your pool as well as look great at the same time.
#2: Install outdoor lights: When you are going to have a beautiful pool landscape in your house. You would want to use it even at night. To make your pool useful even for nights, install some outdoor lighting. You can use colorful LED lightings to give a more beautiful touch to your pool.
Don'ts
#1: Don't use thorny or bee attracting plants: Carefully select the plants to decorate your pool side area. Many times happens that people select thorny or bee attracting plants, just because they are eye pleasing. With thorny plants around the pool anyone can get hurt easily. To save yourself and your loved ones from hospital visits make sure you do not place thorny or insect attracting plants around the pool.
If done properly, a nicely landscaped backyard can offer enjoyment and reflect your personal tastes. With these useful hints, and little help from a swimming pool contractor, your newly designed front or back yard will proudly complement your house. Lagrass