A Book About Love And Death – Will You Read It?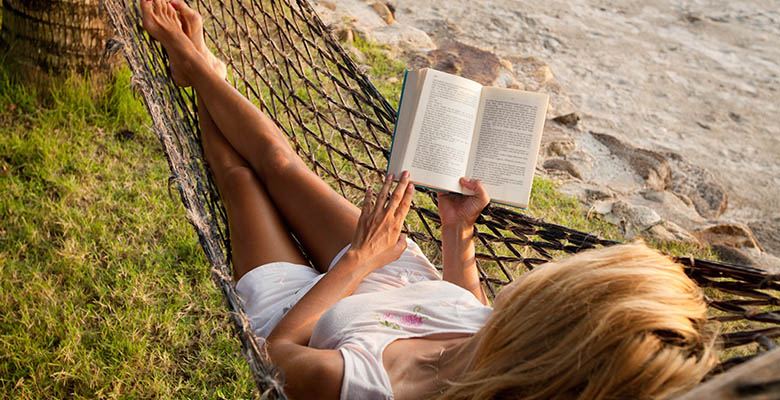 Part of an insomnia treatment is to read a book a few hours before your bedtime to introduce sleep into your system again, but if a certain book suddenly intrigues you, will you still read it? With this century of vast technology and gadgets, will you still read a physical book?
Up Close and Personal with the "In Love With Death" Author
Standfirst: While many shy away from the mere thought of death,  Satish Modi is on a journey to transform the way people look at it by disclosing a secret.
A well respected and well-known man whose personal experiences have made him what he is right now. Satish Modi, a known Industrialist, Philanthropist and Author, and is also referred to as the 'son of the founder of modern Industrial India'. While his family has been in business for two hundred years, his father was the one who established the Modi Group of Industries and the industrial township of Modinagar. His family is now one of the wealthiest families in India.
After his father's death, his brothers and himself had difficulties in carrying on the business. He then set up India's first private airline in 1993 with Lufthansa called ModiLuft. Three years later, in 1996 it shuts down, restarting as SpiceJet in 2005.
In 1995, a threat came up with his son which made them relocate to London as suggested by a police officer that it would be best for them to move out of India. From there, he began a charity that will support education for the deprived children of India through scholarship programs which he calls Arts in India. And together with a local partner in London, he established a yarn factory in Manchester.
The Birth of Love, Life, and Death
Modi had devoted five years of his life writing the book In Love with Death where he showcases that if we reflect more about life, we can live a better life. No matter how wealthy you are, still you cannot take your riches to your grave. Death is inevitable; all of us will turn into dust from which we all came from. According to him, the more we concentrate on earning money, the more it will make us miserable and vain. True happiness can only be found if we would simply open ourselves to love and friendship. He would like all of us to embrace life in general and not dwell on material things which slowly destroy us piece by piece.
He encourages humanity to understand the real joy of life and why death should not be feared. Because life on earth is just a temporary pace so we should all make the most out of what we can do on Earth and not what we will earn from it – " Now that we know our time is limited, we need to look at life with a new perception" – Satish Modi.
His book opens up our realization about life and death and our relationship with it. It makes us shape our lives in such a way that will also prepare us to embrace death as much as we embrace life. He motivates us to look at death in a positive manner to be able to fill our lives with kindness, love, and benevolence as well as those who surround us.
He gently invites everyone to carefully consider life on earth from a different perspective and all its amazing wonders. It will also show us the hardships and struggles every human will face every day and the factors that affect life, such as money, trust, time, depression and a lot more.
He wanted us to live our lives as positive as possible in order to leave a legacy to the next generation who will continue life on earth. It is by living a harmonious life that we can accept the next chapter which is death. We should not only focus on our well-being but also on the welfare of others.
The book In Love with Death also includes some insights of people from different walks of life, real-life testimonials and life-changing stories from individuals that will inspire us more about life. It is also rich in wisdom-build advice and philosophical realization about things that are happening to us.
If you find the book interesting, the sleep study centers can also suggest ways that you can try to easily get yourself a normal sleeping cycle again.