Quartz vs Granite Countertops: The Pros and Cons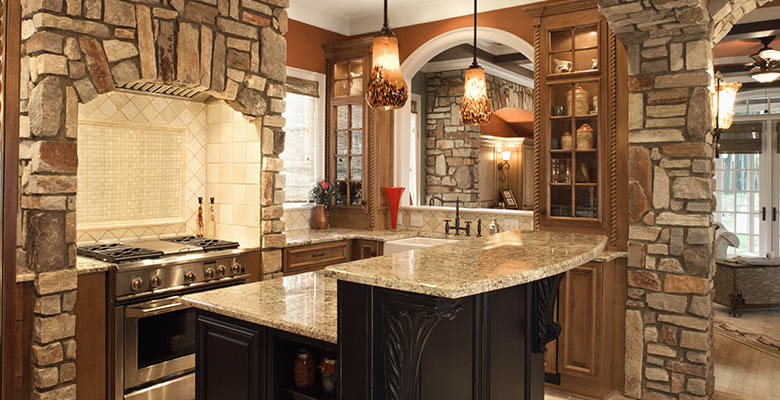 Home renovations require time, patience and, of course, budget. So if you only have enough funds for your remodeling project, then you should make the wise decision in choosing the best materials for your dream makeover. The kitchen is one of the rooms that is often being renovated. Because having a nice kitchen will result in great food and a more harmonious family environment. Kitchen countertop replacement companies can suggest the types of countertop materials that will match your design and budget. But most of all, they can help you choose the style that will last and that you will love.
Choosing the Quartz or the Granite
There are two most recommended and reliable countertops in the market: the Quartz countertops and the Granite countertops. They are the two top choices when it comes to kitchen surfaces because they both present the beauty and elegance every homeowner would want to have. The aftermath of the installation is the most rewarding part of your kitchen makeover, it may take time before you see the results but the wait is sure worth it.
Time to Take Your Pick
The Quartz
Pros:
It's the richest mineral on the planet.
It's purely man-made.
It has a whole range of styles and designs.
They are assembled in different hues and patterns with more options of surface textures and design options.
It may look naturally made but is actually mixed with resin and other rich stones and minerals.
It's low maintenance and does not require any sealing.
It can sustain any spills and discoloration properties like coffee, juice, wine and other liquid forms in the kitchen.
It is not prone to bacterial or living viruses which makes your kitchen surface safe and clean.
It's sturdy so it does not easily break or crack.
Cons:
After installation, seams will be noticeable just like granites. Choosing a darker shade of quartz countertop may do the trick and present cleaner countertop look.
Quartz comes less naturally attractive than granite. Many manufacturers are still trying their best to make quartz look more natural or close to its natural features but fails.
Pricewise, quartz countertops are more pricey because its human-made and the manufacturer calls the shots regarding pricing.
The Granite
Pros:
Granites are undeniably one-of-a-kind. They are made of 100% naturally mined stone which makes it very distinct.
Granites are produced in huge sizes which are used for larger areas in your kitchen in this way, you can avoid the visible seams.
Granites offer a wide variety of attractive and sleek colors and designs. The abstract properties of the granite are the one asset which makes it very unique. It will stand out perfectly when matched well with your walls, floors, cabinets and other kitchen accessories.
Whether used for your outside kitchen, granites will not fade since it is flexible to weather and other elements, especially the heat of the sun.
If installed by a countertop professional installer, you will not notice any seams as it will be sealed properly and will not absorb any leaks or spills. In this way, you are assured that your granite countertop will be stain-free.
When it comes to pricing, granites are flexible too. Starting from the low-grade granite material up till the high-grade granite surfaces.
Cons:
Expect that after installation hems will be visible. Although once it's done by a professional installer, you may not notice the seams, only if you search further, you will notice them.
Naturally, granites are good absorbers. If not sealed properly, any leaks from oil, juice, coffee, wines or other liquid components will not only cause stains on your countertop but can also trigger bacteria from molding. It is advised to have a professional do the resealing of your countertops once a year.
Granites are known to be sturdy too. However, if you accidentally dropped or hit any cooking ware from any corner of your granite surface it may crack or break.
Because granites have a lot of options when it comes to texture and design, sometimes homeowners opt to choose the more fuzzy texture. Which is why it becomes less of an option by some for their modern day kitchen look.
Now that you are presented with the pros and cons of the quartz and the granite countertops the decision is all yours. But if you are still undecided, you can always visit your granite countertops Potomac stores and ask for professional suggestions.