Setting Up A Romantic Date At Your Patio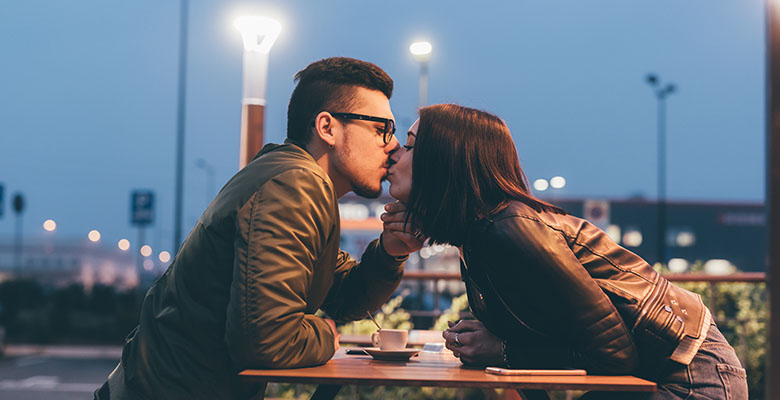 Not just because you and your partner are both busy with work and a lot of things means there's no time for a romantic date or quality time together over dinner. Since your patio builders have just reinvented your backyard into a wonderful outdoor dining area extension, you can always turn that space into a romantic spot just like an outdoor fine dine-in setup. This applies to newlyweds, long-time married couples, and even to the newly dating ones. Dinner dates shouldn't always be at a fancy restaurant because it can also be in your backyard area. You just have to be extra creative in giving justice to a memorable evening with the one you love.
Turn Your Backyard Into A Romantic Avenue For Two
Sometimes all you need is a quiet evening, a comfortable place, and a glass of wine with your beloved partner to rekindle the romance and intimacy back.
This is like a timeless dating classic. Yet, this dating style had swooned a lot of girls and had made countless elegant bachelors certified husbands. If you're into this romantic set up, then you can either personally cook your meal or have a catering company or restaurant deliver a special dinner for two. But of course, don't forget to set the overall ambiance of your dating place. Prepare candlelights, a romantic music, and flowers, of course, to completely let the romance fly around your patio.
Play your Favorite Love Songs and Dance the Romantic Night Away
If you're a certified music junkie, then you definitely have your classic CDs compiled. Pick the tracks that you and your partner love and the songs that give you a flashback of how your love story had started. This would be a perfect follow up after your romantic enticing dinner. Fill a portion of your garden or your living room with candle lights and play the music at a very low volume as you and your loved one enter the room. Hold your sweetheart in your arms and then slowly dance together for as long as you both can.
Set up a Romantic Movie Date
Romantic dates are not all about candlelight dinner and flowers, sometimes just a casual hangout together already means a lot. So why not level it up a bit by preparing some cute snacks the two of you could share while binge-watching some classic romantic movies. You can convert a portion of your patio into a cozy hangout area where you can set up either a flat screen TV or even just your laptop for your movie date.
Stay Warm and Comfy by the Fire
Your outdoor fireplace area can also be a perfect spot for you and your special someone. Lit the fire up and the two of you can just cuddle there together as you talk about your love story while feeding each other some snacks like fruits and chocolates.
It could be a wine or coffee, whichever the both of you enjoy drinking together is also a romantic way to renew the romance between you and your significant other. You can turn your outdoor kitchen and dining area into a pantry of wine and coffee selections. Purchase some great tasting bottles of wine and ready to brew coffee concoctions to complete your beverage area. Oh, and don't forget that romantic table for two with candlelight, some sweet background music and some snacks that go best with your choice of wine or coffee.
Try a Romantic Stargazing Moment
Have you ever tried hanging out with your better half in your backyard garden and just look at the stars or just savor the moment with only the two of you together? It will go well with a cute outdoor set up of light torches, a fire pit or scattered candle lights as well as a relaxing music that can complete the outdoor date mood.
For two people who are really in love, there is no perfect date for as long as they are together. But the purpose of dating is to keep the spark ignited between you and your lifetime partner. Married couples are highly advised to always have a moment or a date that is just the two of them. It is one of the best ways to secure the relationship and the romance. Thanks to your patio contractors for helping you build a backyard patio that is not only meant for gathering and parties but is also perfect for date nights and romantic moments with the one you love. Lagrass