Vinyl Vs Stone Veneer For Home Exterior Siding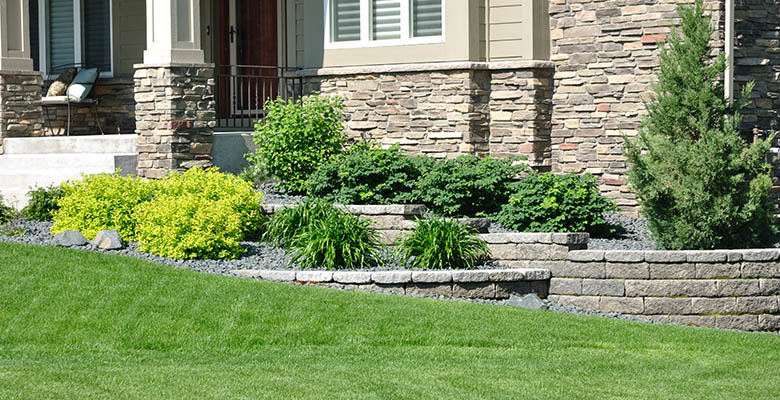 For homeowners either looking to get a new siding installed, or upgrade their existing exterior, there are lots of different options. For your new project, you might be looking to get materials like vinyl or stone veneer installed. With stone veneer contractors pushing you to use stone siding, it's easy to get confused when choosing between stone veneer and vinyl because of their looks and popularity.
What type of siding you choose for your house will determine its exterior look. You should choose the siding material for your house carefully after considering various different things.
Stone Veneer And Vinyl
To be honest, many homeowners will choose a good budget and choose stone veneer for their siding project. Because of the aesthetics provided by stone veneer, you might think like it's the best option you've got. However, you can choose vinyl as well to get a look closer to stone veneer by using the right colors and texture. That's especially helpful if you have a limited budget.
Vinyl is one of the best materials to use if you're on a budget, as it has lots of different options to choose from. Vinyl is also available in lots of textures and colors to choose from, that's why you should prefer buying vinyl siding for your house.
Why Choose Stone Veneer?
While stone veneer is a great option for anyone with a good budget who's looking for a reliable option, there are certain things that you'll need to consider before getting stone veneer installed.
If you're looking to choose stone just because you like to use environment friendly materials, you should stop and reconsider your choice before paying a lot of extra money. While it's true that stone veneer is mostly natural, its mining process can damage the environment even more. So, you shouldn't believe the environmentally friendly marketing gimmicks.
If you're looking to go all natural, you should keep in mind that natural stone is a much expensive choice as compared to vinyl siding. Even artificial stone is costlier than vinyl. Additionally, you'll have to spend a lot of money on the masonry who'll carefully install the heavy stone siding. This way, not only will the stone siding cost more to install, it'll also be more expensive to maintain and repair in the long run.
Also, stone is a heavy and difficult to maintain material, and installing it incorrectly can cause further damage to your house. Any structural problems arising due to incorrect installation of stone siding will also cost you a lot to repair.
Stone siding can also age pretty quickly if you don't properly maintain it. Environmental elements can cause oxidation of stone siding quickly.
The Benefits Vinyl Can Provide You With
Vinyl siding is a great option for homeowners who don't have enough funds to install a stone veneer siding. You can use vinyl siding as an alternative to natural materials like stone. Vinyl siding also provides many benefits for homeowners. Here are some of them explained for your convenience.
Insulation is one of the best benefits of vinyl siding. Some types of vinyl also come with an insulating lawyer attached to their bottom. Vinyl is best known for increasing the R value of walls. Vinyl can prevent the leakage of heat through the studs present in walls. So, you can choose vinyl siding for your house if you're looking to maximize the heating potential and insulation of your house.
Cost is another benefit of vinyl siding. This type of siding is much more affordable as compared to stone veneer. You can choose vinyl siding for cost effectiveness and insulation.
Durability is one of the best characteristics of vinyl siding as well. Vinyl is impact resistant. Even if it needs maintenance and repairs, you'll spend a lot less money for repairs as compared to stone veneer. Another good thing about vinyl is that it is resistant to moisture and companies installing vinyl siding also give great warranties for their vinyl siding.
Conclusion
So, we can say that both vinyl and stone veneer are already options for your house, and you should choose one of these after careful consideration. You should weigh the pros and cons of both these options before finalizing. You can also ask masonry contractors which siding option is better for your home. Lagrass