How To Setup A Productive Working Desk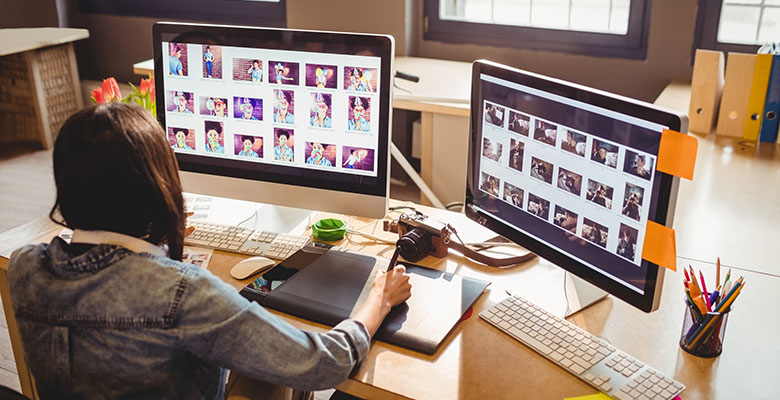 Work is one of the reasons why you wake up every day. While your office or work desk is an area which you can call it your own. Whether your desk is physically in the office or at your home office, you should consider some home remodeling addition ideas to create a working space that will boost your productivity.
Since you are spending almost unlimited hours at your office table every single it is important to be mindful of even the littlest detail in your area. Like how your monitor is positioned or even the height of your office chair is just some of the features that have a major impact on your performance. Oh, and let me add that your health is also a concern here.
Create A Hyped Environment
If you feel that your working area is not motivating you enough, then probably your desk and everything else around it could be the reason. If that's the case, by all means, you need a serious reorganization of your work desk. This might just be your only resort to find that vibe again, especially if you are working from home.
Now here are just some of the important factors that you should consider in order to have a productive and healthy workspace.
Your computer monitor should be at least 20-40" away from your glare while the top of the monitor should at least be level with or below your eye view.
Adjust your ergonomic chair or any comfy office chair where your arms and thighs are parallel to your flooring.
Your wrist should also be angled to the floor.
Use noise-canceling headphones or earpiece to eliminate outside noises or distractions.
It is suggested to have something green within your office area to balance productivity and concentration.
If possible, allow natural light to radiate in your office to improve your mood, sleep, and focus.
Adding natural plants can also boost your productivity level.
Keep in mind that your surroundings greatly influences your performance level. And your desk is where all the action happens from start to finish. So do not underestimate your environment as well as your desk setup because your productivity and the quality of your output depends on it.
Desk Setup Elements
Lighting
Lighting has a major effect on your mood and comfort. With poor lighting quality, it can just cause you eye strain, stress, irritability and sometimes fatigue. The truth is, the best kind of lighting ever is natural light so you have to take advantage of it during your daytime working hours. Expert suggests too, that if you can set up your office where there are natural light and natural view at the same time, do it. You just don't know how nature reduces stress and how it greatly improves your mood and self-esteem. It boosts concentration and lowers the symptoms of anxiety.
Natural sunlight maintains the body's internal "clock" that affects your mindset, focus, energy and promotes better sleep.
Plants
Welcoming nature into your working area is not so bad at all. Having them around you boosts creativity and positivity. By just placing one or two on your desk or closest window can greatly lower the chance of you having fatigue and can even keep you focused even during crunch time.
One of the best desk plants that require minimal attention is the peace lily. You only have to water it when you find the soil dry and does not require much sunlight. Plus, it also helps clean the air so you are assured that your entire space has clean fresh air all the time.
Sound
Whether you are setting up an office desk in a high-rise building or your very own home office space, sound and noise will always be there. Regardless where it's coming from, still if it bothers you or interferes with your concentration then it is not good. Invest in a good pair of headphones that has a noise-reduction or noise-canceling features that will save you from all the distractions. Then listen to a calming instrumental music like jazz or piano or even the café-type classics and your creativity will definitely level up.
Notice why Starbucks only plays the jazz fusion type of music? It is to set a positive mood, a relaxing ambiance and to improve the performance of customers who are there to work, study or just wanted to be creative.
At the end of the day, you will be asking yourself "How productive am I today?". If you think and feel that you have exceeded your personal expectation about yourself, then kudos to you and to your brilliant office desk setup. If you need more ideas, the home additions DC experts can always extend their expertise for you to achieve that well-deserved office environment. Besides, it is where your success and achievements depend because it is YOU who will make them happen.