Everything You Need To Know About Wedding Rentals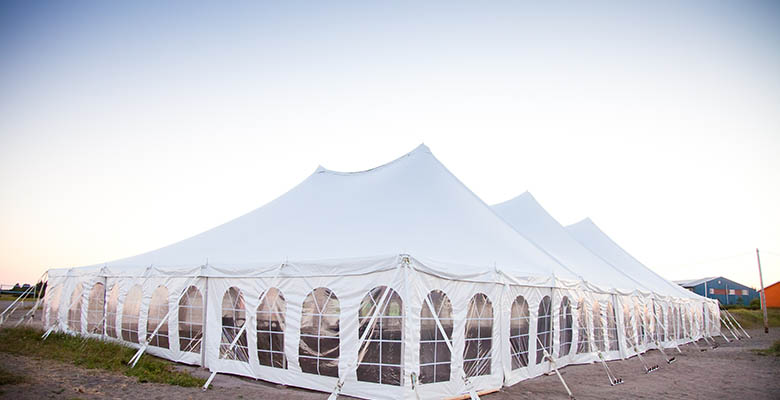 Want to make your dream wedding come true? Wedding party rentals give you the option to do that and even go beyond. Let us take a look at the basics involved.
Chairs and Tables
Every wedding venue needs a collection of chairs and tables to seat the guests. Tables are also needed for holding the cake, serving food, putting gifts and for taking family photos. Also, while not necessary, a lot of weddings also go for separate seats for the guest of honors, called the sweetheart table. Since this will be the center of attention throughout the night, a lot of extra decorations and bells and whistles go into this in order to make the spot stand out in the entire room.
The smart thing to do when making chair and table arrangements for the venue is to use a combination of shapes and sizes to make best use of the available space. Rustic-wooden tables are in these days, while glass top tables are eternal so you can't go wrong with either. The same holds true for chairs as well. Having a suite of vintage, acrylic, Chiavari and booster seats scattered around the venue for guests of all ages will bring character to your wedding night.
Linens
Speaking of chairs, let us not forget about the linen that goes on top of them and brings texture and color to the space. The same goes for tablecloths, runners and napkins that will don the guest tables, cake arrangement, photo booths, gift spot and of course the seats for the sweethearts during both the main wedding and reception ceremonies. In short, linens are important so take your time in choosing the right ones that compliment your overall wedding theme.
The quality of the linen material and its presentation can give your wedding an extravagant and luxurious feel. However, be sure not to overdo it. A good idea is to use swathes of organic linen in toned down, earthly colors in between the colorful frills to bring balance to the space. If you are having your wedding in an outdoor venue, don't forget to secure the linen decor using clips to keep it from whipping around in the wind. In case of wooden tables, make sure to pad the underneath to avoid damage from liquid stains and spills.
Dishware and Glassware
Now that the tables, chairs and linen needs have been addressed, it's time to move on to what you'll serve your guests at the cocktail party and wedding reception. More specifically, what will you serve them in? You'll obviously need dishes for the appetizer and dessert, and there are a plethora of choices when it comes to these. From color in plates to gold, silver or platinum rimmed China, make sure that whatever you pick compliments your theme for the day.
Of course, no celebration is complete unless you've shared a few drinks with your guests, toasted to some quality champagne and sipped on some delicious cocktail concoctions. Each of these will need their own kinds of glassware to be served, and once again, there's a mind-boggling amount of styles out there to choose from. To make matters easy, we suggest that you first start by selecting what drinks you'll be serving, and then choose the perfect glassware to serve those: champagne flutes, wine glasses, shot glasses, cocktail mugs, soft drink cups, and don't forget, water glasses. You might want to match the design with the dishes you've selected for the day in order to be consistent with the wedding's theme.
Tents
These are another must haves at wedding reception, and no matter what kind of tents installation you're aiming for at your wedding, it's important that a professional tent rental is involved. Don't forget to confirm if the location you've chosen for your wedding even allows tents or not.
Heating & Cooling
From the elderly to newborns, pregnant and other special needs guests, it is important to ensure the comfort of each and every one who has come to be a part of your special day. Therefore, depending on the season as well as the location you are hosting your wedding event, there is a good chance you will need to arrange either heating or cooling solutions at the venue. Look into ordering portable heaters and fans for the space.
Once you've taken care of items like tables & chairs, linen, dishware and wedding tent rental packages Maryland, the majority of the work needed towards making your dream wedding a reality is done. Now even if something pops up here and there, and you bet it will, you'll have plenty of time to handle it without risking any other arrangements.